Info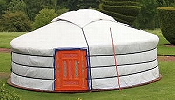 Partners
Camping & Campsites in Worcestershire We're listed on Lovecamping.co.uk
有些人说,刘燕酿制效果真的很棒吗?为什么这么不可思议呢
粉嫩公主酒酿蛋
?其实丰胸本来就不难,只要让乳腺通畅,整理身体,吸收胸部必要的营养物质
丰胸产品
,自然就会变大。另外,酿酒蛋丰胸的确历史悠久,有着五千多年的历史,除了长达七年的研究之外
丰胸方法
,有效果当然不是我的共享来到这里,感谢我的帮助和鼓励。如果想知道更多的话
丰胸食物
,可以咨询粉嫩公主酒酿蛋正品总代媛媛,变成大胸不是梦。
Glamping at the Malvern Hills | Self Catering Breaks
The Firs Campsite
Malvern Hills has long been a sought after destination for visitors from around the world. The open common land offers 12000 hectares of space which visitors are free to explore.
Now you can explore this Area of Outstanding Natural Beauty and camp in style. Glamp in style in one of our superb safari tents.
The Firs is set at the foot of the hills in a magnificent location with panoramic views.