Info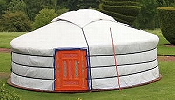 Partners
Camping & Campsites in Worcestershire
We're listed on Lovecamping.co.uk
Glamping at the Malvern Hills | Self Catering Breaks
Our Tents
Our safari tents
The superb safari tents offer ample living space for families or groups up to six people.
Each tent contains a king size bed, a double and two single beds (one being a day bed). also included is a large sofa, storage,dining table and chairs for six, table lighting, led lighting, fridge with tea and coffee making facilties including a hositality tray.raised deck flooring covered in coir matting, rugs, lighting, fridge, hospitality tray to name a few. In fact we offer home from home luxury in a lovely rural setting.

The spectacular interior
The kitchen is contained within former stables and, whilst in a rustic, are fully equipped for catering.
Our excellent washrooms are also of a very high standard
So, when a group of friends to ask me what gift to send to
swiss replica watches
their most beloved man, I will express my opinion solemnly with "watch" two sonorous and
replica watches
forceful words. Really, I can't think what I watch is more suitable than a man, the woman he would not let him wait, punctual man definitely needs a good watch
omega replica
-- no man will take a stroll around the clock. To urge his men to grow up as a good man, send him a watch
hublot replica
is better.