Info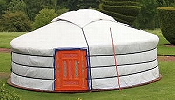 Partners
Camping & Campsites in Worcestershire
We're listed on Lovecamping.co.uk
Yurt camping at the Malvern Hills | Self Catering Breaks
There's lots to do!
Voted the 2nd best place to live in the entire Country Malvern has a lot to offer any visitor to the area. Naturally the Malvern Hills attract visitors all through the year and are suited for short walks or long treks. Sample the breathtaking views towards the Black Mountains in Wales, with the rolling Herefordshire countryside between.
It is easy to understand why Elgar gained inspiration for his works from these Hills. Why not visit the spectacular Eastnor Castle lying on the Herefordshire side of the hills?
Malvern water and the water cure originate from the high quality water drawn from the Hills and both have a history dating back well over a century.
Malvern makes an excellent base for those wishing to explore the area. To the North just 8 miles away lies the City of Worcester with its Civil War history, its spectacular Cathedral and an excellent City shopping centre. For sporting enthusiasts visit Worcester Warriors Rugby Club and Worcestershire County Cricket Club both providing home ground for National and International stars.

To the South is Cheltenham Spa town and the City of Gloucester with its historic docks.

To the East is Warwick with its famous Castle and Stratford-upon-Avon with its Shakespearian history.

To the West over the Hills lie the market towns of Ledbury and Ross-on-Wye (the gateway to South Wales set on the banks of the River Wye). The City of Hereford is just 22 miles with its ancient Cathedral providing a home for the 'Mappa Mundi'.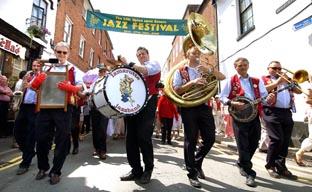 Upton Jazz Festival
Events calendar
The Three Counties Showground 'what's on'
Malvern Theatres 'what's on'
Malvern Hills AONB 'where to explore'
Upton upon Severn 'what's to see'
The Malverns 'Things to do'